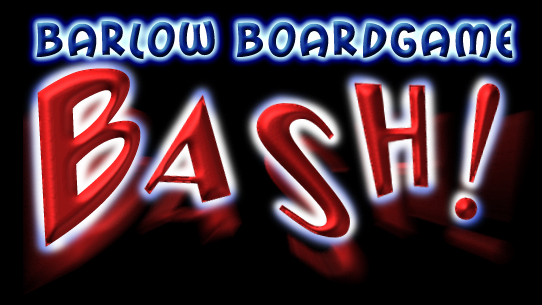 In October 2000 we had our first Barlow Board Game Bash. We enjoyed the time so much that we decided to have one every month. Since the first board game bash we have been hosting one every month on the last Friday of the month.
At the Board Game Bashes we play lots of different board and card games. Some of the favorites are, and have been, Lord of the Rings, Settlers of Catan, Bohnanza, Carcassone, Apples to Apples, along with many others. Here is a list of the games I own. You can also look at the summaries below to see what games we have played.
Details on the event:
What: A time to hang out, meet people and play lots of different board and card games.
When: Last Friday of each month
Time: Starts at 8:00pm
Where: Jim and Sue Barlow's

Here is a map to our place. You can also print off this page with the following directions:
Get on Mattis avenue in Champaign and head north. You will pass over highway 74 and 57 and keep heading north past the Mobil/Dairy Queen on Olympia Drive. About 2 miles north of Olympia Drive you will come to a road called Hensley (there is a business on the northeast corner called American Dowell), take a left. Head west one mile till you get to Duncan (also called 900E). Take a right and head north on Duncan. You will go one block and there will be a street on your left called Collins. take the left and we are the 4th house on the left side, number 883.
---
Board Game Bash Summaries